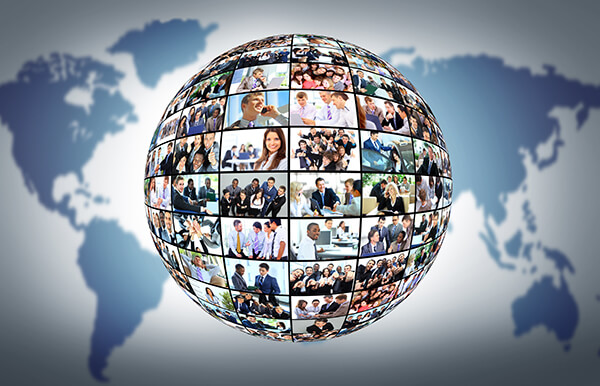 Baron's clients get serious support from experts they know and trust. At the same time, our partnership with UKG enables us to leverage the giant software company's security, reliability, and deep technological expertise required in the HR and payroll space.
When you work with Baron Payroll, you get the right answers to your questions in a New York minute. But backing Baron is our partner, the Ultimate Kronos Group (UKG) – one of the world's largest cloud companies – with over 13,000 employees worldwide and over $3 billion in revenue. To understand that size, it helps first to know how UKG started.
Who is UKG? How come I never heard of them?
UKG is new in name but not new in mission. Decades of experience and great synergy led to a merger in 2020 that brought together two leaders in HR and payroll solutions. Combining the strength and innovation of Ultimate Software and Kronos Incorporated created a new brand: UKG. With a combined 70 years in business, UKG is positioned for tremendous growth, and for Baron's employees, customers, and partners, there is an even better future ahead.
More about Kronos
Kronos started in 1977 as a time clock manufacturer. By 1979, Kronos became the first American company to use computer technology to mark time and attendance successfully. Fast forward to 2012, and Kronos acquired SaaShr and entered into the cloud-based HR and payroll world. In 2020, Kronos was a leading provider of workforce management and human capital management cloud solutions. Tens of thousands of organizations — including half of the Fortune 1000® — and more than 40 million people in over 100 countries use Kronos every day.
About Ultimate Software
Ultimate Software was founded in 1990. Three years later, the tech company released UltiPro and licensed it to businesses as an on-premises software solution for HR and payroll. Jump to 2020, and Ultimate Software was a leading global provider of cloud-based HR and payroll solutions, holding the records of more than 51 million people in the cloud.
There are other HR software companies. Why did Baron choose UKG?
With more than 70 years of HR and payroll expertise, UKG offers the industry's most powerful suite of tools and services for businesses to comply with the ever-changing federal, state, and local regulations and labor laws. As we experienced with the pandemic, many any new programming changes were required. Updates for FFCRA pay, full-time equivalent tracking or FTE's, PPP loan application calculations, PPP loan forgiveness reporting, NY paid sick leave, and employee retention tax credits. UKG is the perfect partner for Baron because they have the expertise, resources, and people to accomplish these Herculean tasks and update the software practically in real-time.
With UKG providing all the cloud-based infrastructure, security, and software development, our clients can rest assured that their personal data is safe and secure on the cloud. In addition, all the critical redundancies are in place to virtually eliminate any downtime. Let's face it – a giant company can invest significantly more money and resources to protect your data than a smaller software company can.
UKG will invest over $40 million in R&D for the HR and Payroll product this year alone.
With more than 700 engineers working on enhancements to keep innovating this HR and payroll product, Baron's clients can sleep easily at night knowing whatever regulations, changes, or obstacles are thrown their way, there's $40 million, and a team of engineers ready to respond. In terms of technology, UGK is among the worldwide leaders, boasting award-winning HR and payroll solutions.
Even though many of Baron's small and mid-sized clients choose not to use all the modules the software offers, the good news is whenever they want something; it's there. All we have to do is turn it on. Our solutions can scale with your business as you grow and as your needs change. This is a game-changer for you because it eliminates the need for you to shop around for other software and maintain multiple HR databases as your needs change.
Besides Baron, what other companies trust UKG with HR and payroll?
One of the greatest testaments to UKG's work is their list of clients. Tesla, Marriott, and Yamaha are just a few different companies across all types of industries that rely on UKG to meet their needs. Other companies that put their trust in UKG include Samsung, SONY Music, Dave & Busters, Revlon, The Salvation Army, Peet's Coffee & Tea, Northwell Health, Texas Roadhouse, and the Miami Dolphins. The list is diverse and growing.
UKG-sponsored athletes you may know
Whether they're on the green or at the net, there's a slew of professional UKG athletes committed to inspiring people — and organizations — to perform at their full potential and achieve breakthrough outcomes. Pros like Fred Couples, Novak Djokovic, Lexi Thompson, and Daniel Berger, to name a few. In addition, UKG is the Miami Heat's main sponsor, sporting a jersey patch on the NBA's 2020 Eastern champions' uniforms.
But you don't need to be a professional athlete to get into the mix. That's where Baron comes in. We can scale this platform to work with businesses large and small and provide you with a turn-key solution for your HR and payroll that fits your budget. While we leave the technology to UKG, Baron excels at servicing and supporting local businesses like yours. When you first become a client, Baron will configure the solution to your specific needs and teach your team exactly how to use it. Baron will be with you every step of the way to provide ongoing assistance whenever needed. We're like a family, and we treat every client like they're our only one.
With the backing of UKG, our clients get the same security for their personal data that the giant companies have. So you can trust Baron and UKG to keep you safe and secure.
If you found this article helpful, here are some others you might like: