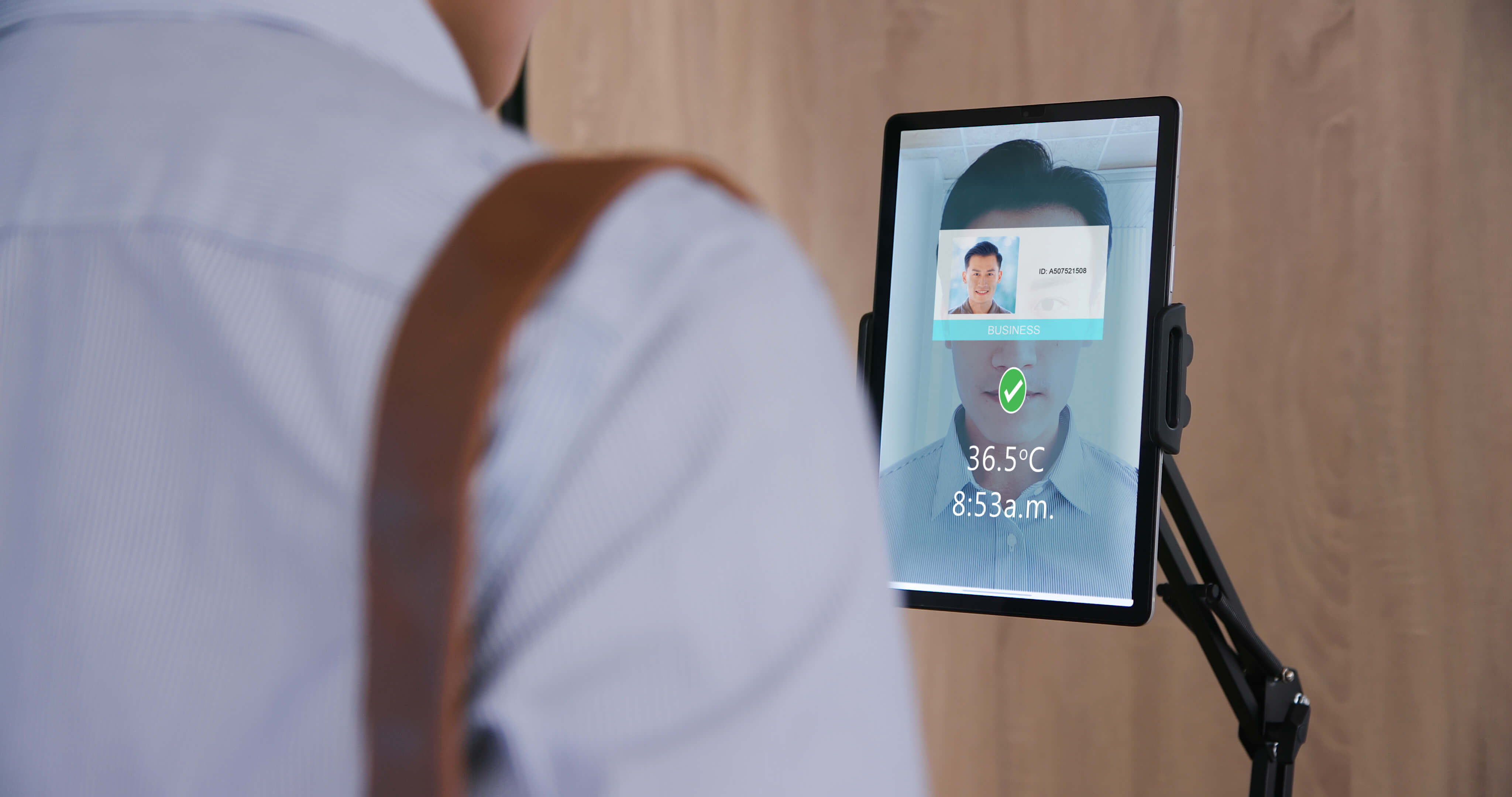 If you're a small business owner, you have a lot to consider when it comes to time tracking and employee attendance. Especially since an accurate payroll system is a requirement to satisfy the Department of Labor (DOL).

The good news? A biometric time clock is one of the best solutions for collecting accurate time data and substantiating any inquiries from the DOL.

Let's take a look at why this might be the perfect solution for your small business.
What Is the Combo Face Reader and Finger Reader?
The combo face reader and finger reader is exactly what it sounds like – an all-in-one time clock with both facial recognition technology and fingerprint scanning capabilities.

This gives you the ability to offer your employees two different biometric options for clocking in/out, making it easier for them to update their timesheets accurately every day.
What Are the Benefits of Using this Technology?
Using this biometric time clock can save you time (and money) in several ways.

First, it eliminates manual data entry entirely, which saves you from having to manually enter hours worked into payroll software or other systems.

Second, the combo time clock is a great way to ensure your employees use biometrics clock in/out. For some employees, sometimes one method doesn't work. So, by having the combo face reader and finger reader, you have the flexibility of either of the two options.

Finally, this eliminates "buddy punching" as employees are required to verify their identity using either their face or fingerprint. With facial recognition and fingerprint scanning, employers can rest assured that their employees are physically present when clocking in/out.
Is This Time Clock Right For My Business?
If you're not on a tight budget, then investing in the combo face reader/finger scanner can be worth it just for the added flexibility alone.

However, there are some added benefits that come along with using this type of time clock as well. For example, if you have employees who work various shifts throughout the week (such as shift workers), then being able to offer them multiple options can make clocking in/out much easier than relying solely on one type of biometric technology.

This flexibility could be great if you have some employees that don't want to touch the clock and others that don't want to use facial recognition.

When it comes down to it, the combo face reader/finger scanner is a great option for businesses looking for more flexibility when tracking employee attendance data without compromising accuracy.

Not only does this type of biometric time clock provide two different options (facial recognition and fingerprint scanning), but it also eliminates manual data entry completely while still allowing managers quick access to all employee attendance records at any given moment – making tracking timesheets simpler than ever before!

If your business isn't on a tight budget, investing in a combo face reader/finger scanner could be just what you need!
If you found this article helpful, here are some others you might like: