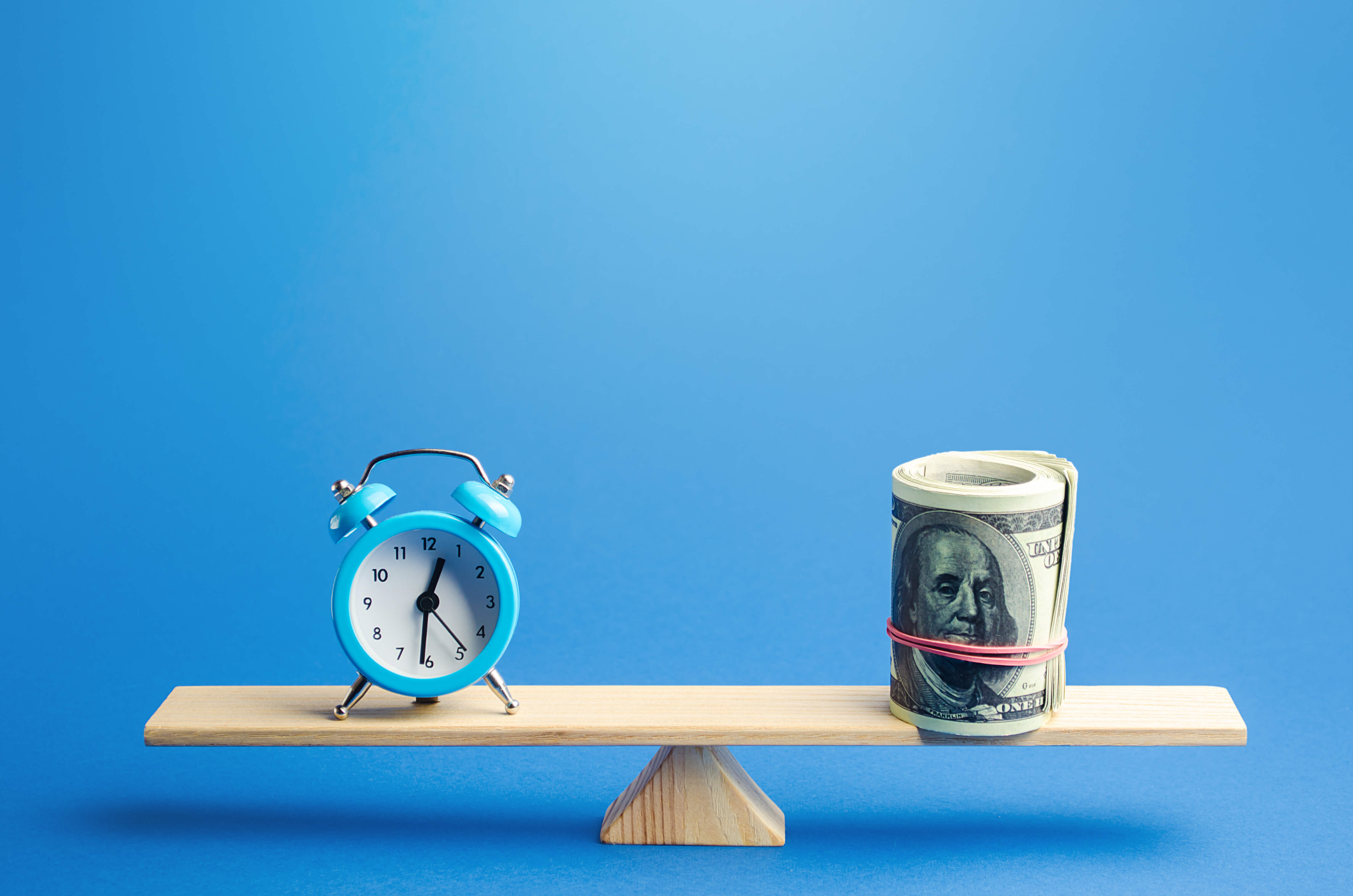 If you're looking for an electronic time and attendance system, you might be wondering whether you should opt for a system with a one-time cost or one with a recurring fee.

And you're not alone!

Finding the right time and attendance system is crucial because choosing the wrong one could cost you time and money… no pressure.

But don't worry; after reading this article, you'll know the pros and cons of each model, and you'll have a better idea of which one is better for your business.
What is the One-time Cost – PC Model?
The one-time cost model is best suited for business owners that want to own their time and attendance software outright.

For example, remember when you purchased a box of Adobe disks that you downloaded on your PC?

And then, before you knew it, you had to buy more disks to keep up with the latest updates?

You can do the same thing for time and attendance.

It costs less up front, but the process of keeping up with the updates can be overwhelming.

And you might be thinking…

"This option isn't ideal, but it's all I can afford right now."

Here's the thing…

Although this might seem like the more cost-effective option, it comes with its drawbacks:
The out-of-the-box software has an expiration date.
Not all software is compatible with all clocks.
You're responsible for backup data, updates, and any other technical issues that may happen.
If your data is on a computer that breaks and the DOL comes knocking, you're SOL.
These hidden costs add up, so this option could be more expensive than the recurring fee.
What is the Recurring Cost – Cloud-Based Model?
On the other hand, the recurring fee system is cloud-based, and you pay an ongoing fee for a continually updated service.

So, the downside is the cost…

But the upside is that you won't have to worry about:
Manually backing up data
Software updates
The system's functionality
The ability to access the system from anywhere
Also, if your PC has issues, this model will still allow access from any device with an internet connection, and your data can be backed up on the cloud.

It's simple, easy, and convenient.

And that's it!

All in all, when it comes to choosing between a one-time cost and a recurring fee, there are pros and cons to both.

Owning software outright can seem like a cost-saving option initially, but the hidden costs can be more expensive than expected.

On the other hand, paying a monthly fee ensures everything is up-to-date, and you never lose data.

And now that you know the pros and cons of each system, you can decide what's best for you and your business.
How's Baron Different?
At Baron Payroll, we offer a cloud-based time and attendance system that has everything you need wrapped into one.

This system is perfect for business owners who want to track attendance, manage schedules, and monitor PTO and accruals all in one place.

And since our system is cloud-based, there's no need to worry about lost data.

We take care of all updates, maintenance, and backups, giving you peace of mind.

And with our all-in-one attendance system, you can say goodbye to tedious manual tracking and welcome an efficient, cloud-based solution designed to improve your business operations.
If you found this article helpful, here are some others you might like: