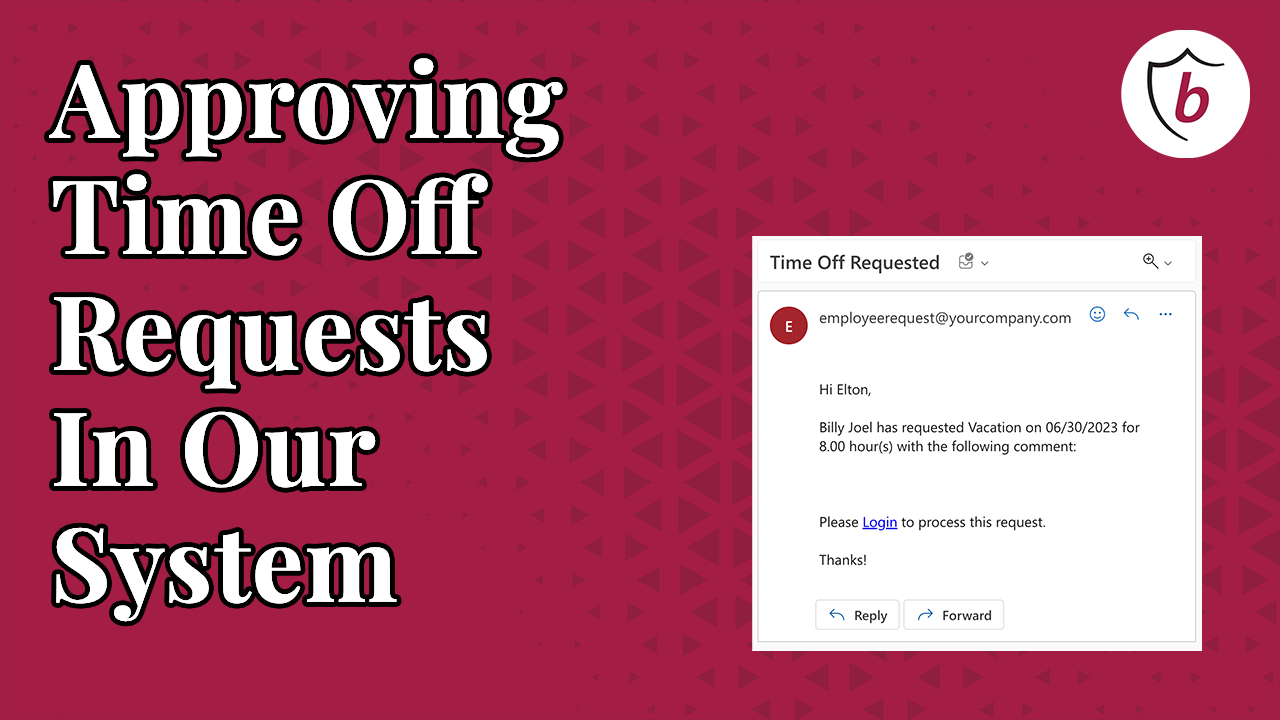 How do employees request time off at your company? Do you have a structured process to review these time-off requests and approve or reject them?

Many companies don't have a system for this and would benefit greatly by having one. The biggest benefit we hear is that employees see their time-off balances and know precisely how much time they have available before requesting.

With our system, all employee time off requests are sent electronically to their supervisor or manager, who sees their employee's balances and can quickly approve, reject, or approve part of the request. Then, immediately, the employee gets an email notification alerting them if their request was approved or denied. If approved, these days will automatically post to their timecard so that they will get paid for their time off.
Say goodbye to mistakes and errors, and never worry about employees getting paid for time off they don't have.